Recent Posts by Talli Nauman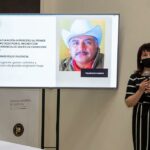 In the Indigenous Yaqui territory of the Mexican state of Sonora on the northern border, water defenders who oppose pipelines  have to choose between self-exile or the likely outcome of imprisonment, kidnapping, disappearance, and murder. The defenders have called for 'cease-fire' in the long-running water war.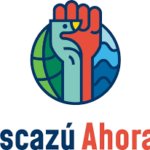 The Escazú Agreement is the first treaty in the world to contain specific provisions on human rights defenders in environmental matters.
Written on April 15, 2021 at 8:18 am
Categories: Human Rights, Land and Territory

Tags: CENTRAL AMERICA, EHRDs, environment, Environmental Defenders, Escazu Agreement, human rights, Mexico, regional, SOUTH AMERICA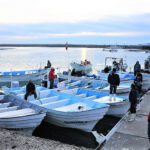 The involvement of drug cartel operatives in the illegal trade of critically endangered totoaba and vaquita porpoise bycatch has eclipsed efforts to enforce a five-year-long ban on gillnets, provoking foreign sanctions on the village's all important seafood exports.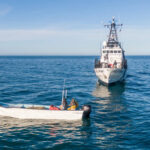 The long-running global struggle to prevent extinction of the world's most endangered marine mammal claimed its first human life in Baja California on Jan. 2, in the conflict between illegal fishing and conservation of the vaquita porpoise.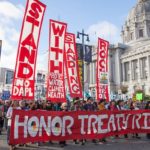 The final rulings of the Supreme Court calendar year favored indigenous causes diametrically opposed to those of incumbent candidate Donald Trump, reaffirming treaty rights and proving the power of recent grassroots mobilizations.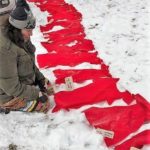 From Anchorage to Acoma, all over the United States and Canada, native women have been mobilizing to procure justice for missing and murdered sisters. In recent years, the mounting grassroots efforts have made hard-won progress to counter gender-related violence in colonized communities.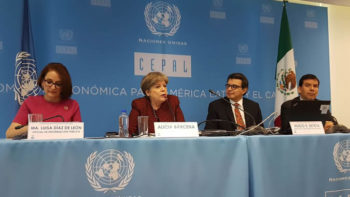 There are increasing threats to nature, as well as to those who are involved in the defense of natural resources and land rights. In this scenario, the workers of the media whose duty it is to investigate such facts are exposed.
Recent Comments by Talli Nauman
No comments by Talli Nauman